Shared Facilities and Services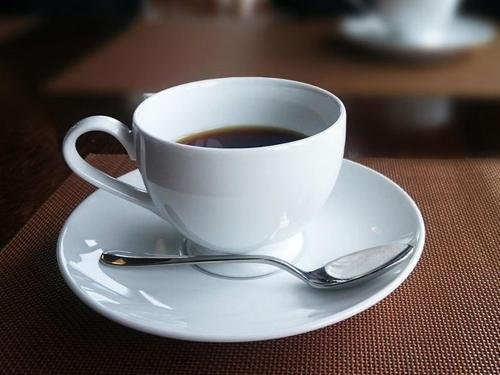 1F FRONT DESK?WELCOME DRINK
?Enjoy smooth check-in
?Check-in: from 3pm
?Check-out: until 10am
?Luggage Service (up to 1 piece per guest)
?Welcome Drink (we provide coffee, tea, Japanese sencha free of charge!)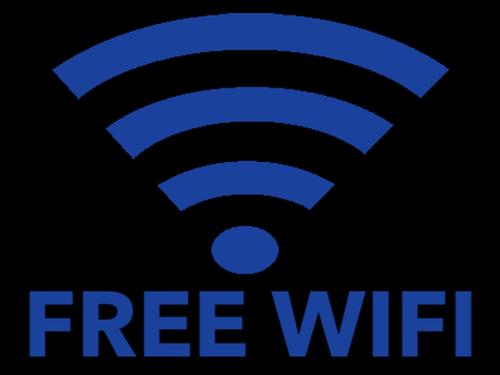 FREE Wi-Fi
Free Wi-Fi accessible anywhere within the hotel. You can use your smartphone, PC, tablet whenever you want to!
?We provide wire lan cable upon requests as well.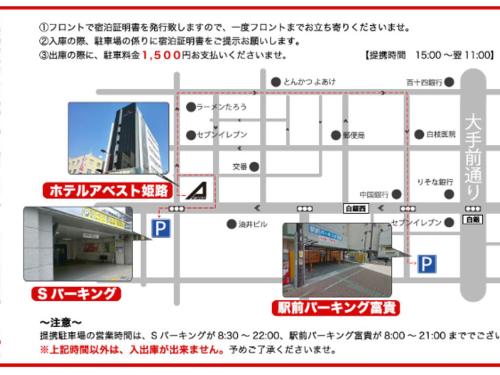 Affiliated Car Parks (click map to enlarge)
We have two affiliate parking area, each called S Parking (Sパーキング, 08:30~22:00) and Ekimae Parking Fuki (駅前パーキング富貴 08:00~21:00), South from our hotel.
Before you park your car at the nearby parking lot, please stop by at the Front Desk to get the certificate of stay (宿泊証明証). You can show this to the parking staff upon entering. You will be provided with a discounted price of 1,500 yen per night.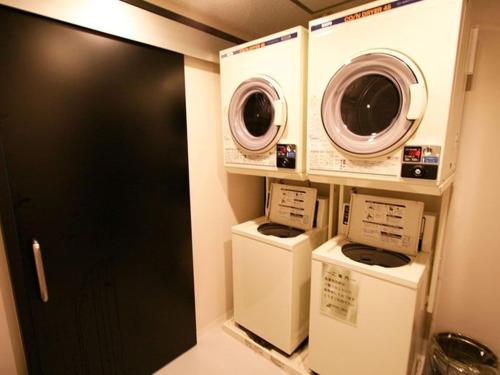 Coin Laundry
Washing: 200 yen / once
Drying: 100 yen / once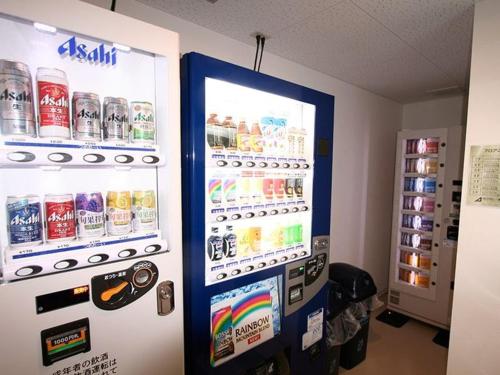 Vending Machine
A wide variety of drinks including soft drinks and liquors such as Japanese beer.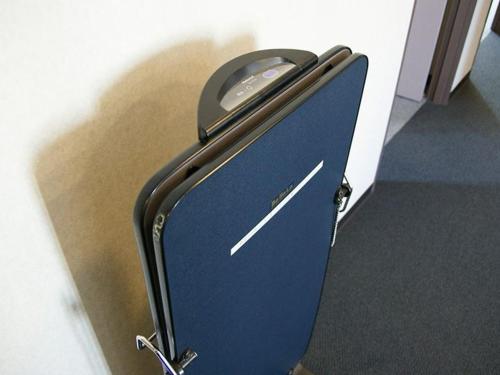 Free Rental Service
Additional amenities, hair dryer, phone cable charger, trouser press (provided on each floor), ironing facilities, reading glasses, reading lamp, knifes and forks.